Our Community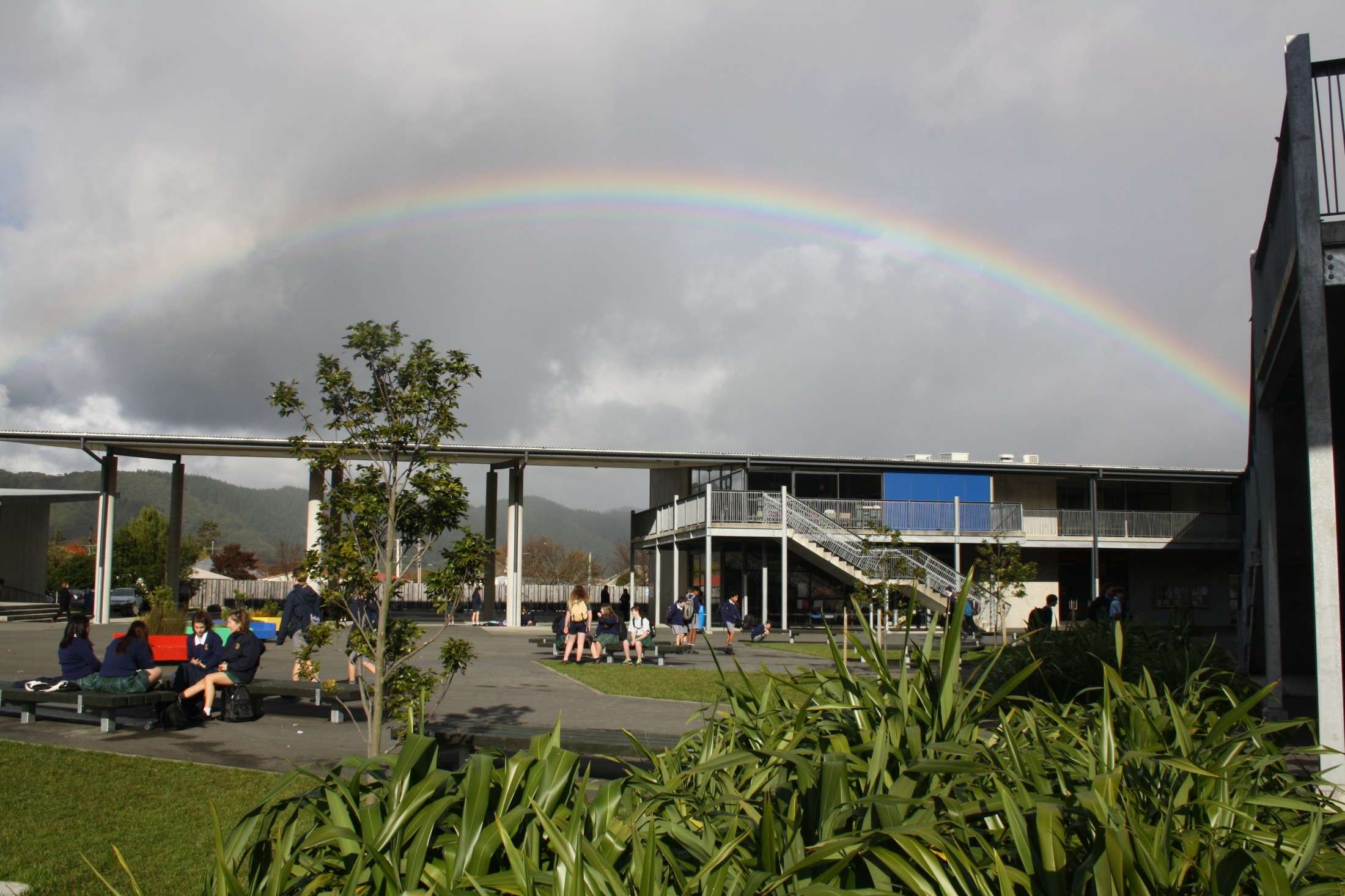 Upper Hutt is a small city of close to 40,000 people. It is located some 32 kilometres from New Zealand's capital city, Wellington, in the upper reaches of the Hutt River Valley, near the foot of the Rimutaka ranges which divide the Wellington district from the Wairarapa. The Upper Hutt area was inhabited prior to European settlement by several Maori iwi, most recently by Te Ati Awa.
Upper Hutt has the benefits of being both close to the capital, with all the culture and entertainment it has on offer, and of being in a semi-rural setting, with mountains, rivers and many outdoor opportunties right at hand.
While the area has had a number of local industries, from timber milling in the early days to a number of car related employers (General Motors and South Pacific Tyres) until relatively recently, it is in part a dormitory area for the capital. Two of the biggest employers today are the Trentham military camp, headquarters of the New Zealand Army, and the Rimutaka prison.
The college has good links with a number of local organisations, from the Upper Hutt City Council and the local Orongomai Marae through to local sports clubs and businesses. The City Council has a good website at www.upperhuttcity.com with more information about our city, its history and facilities.
The Upper Hutt Library has a very interesting archive collection which includes photos of Upper Hutt College people and events over the years. This is found at www.uhcl.recollect.co.nz