Facilities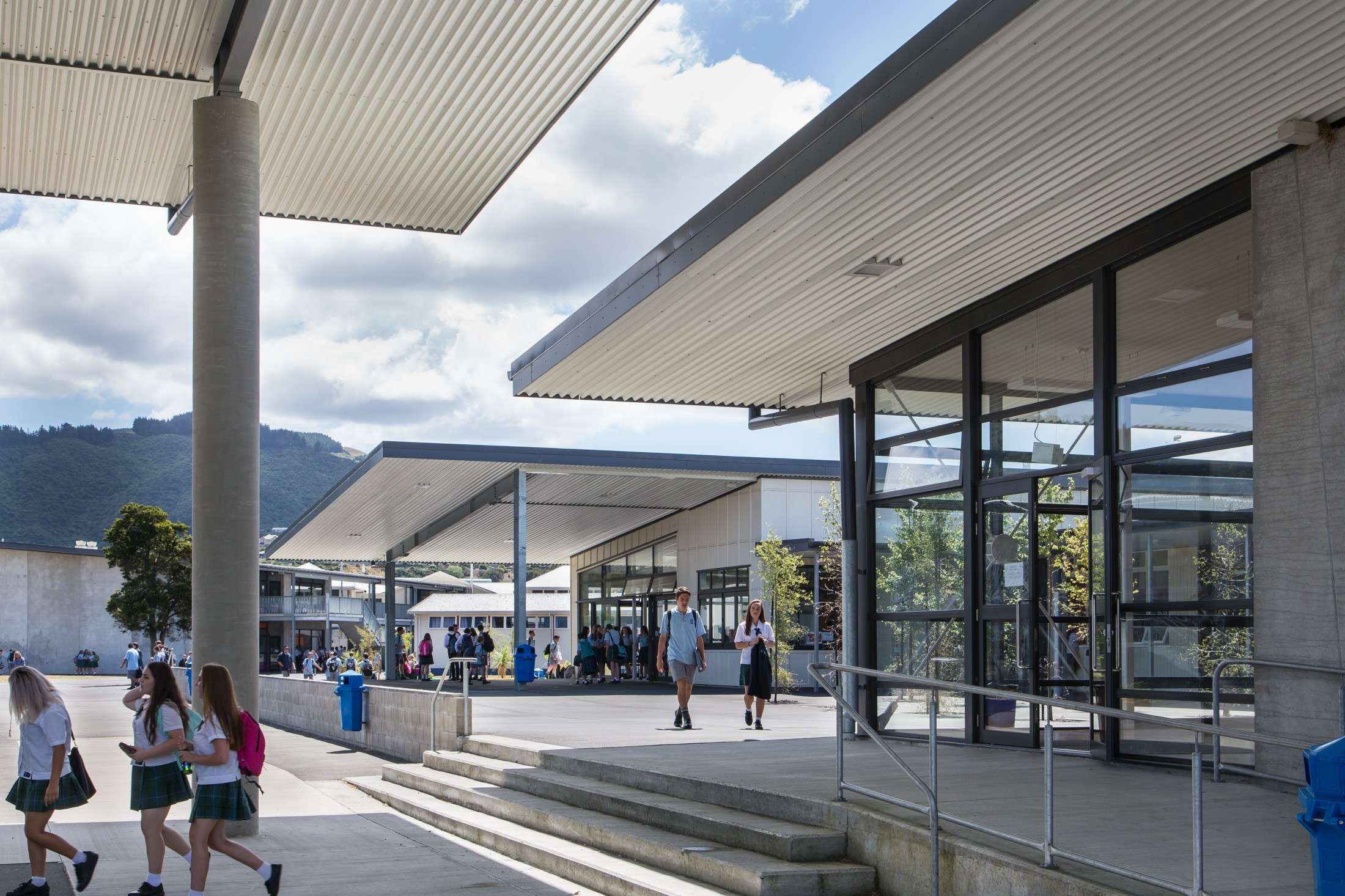 The college is set in 9 hectares of grounds, encompassing rugby, cricket and football fields, as well as netball and basketball courts. With the completion of a $20 million property development, the school has been redeveloped into a modern learning environment.
Facilities at Upper Hutt College include:
Creative Arts Centre, incorporating a Music room and practice suites, a Media Studies room with high end computers; two Art teaching rooms and a senior Design room; a Drama room and a fully equipped Dance studio, complete with a sprung floor.
Student cafeteria and a barista shop
Modern Administration Block, housing 8 state-of-the-art classrooms, a Deans Centre, student and visitor reception areas, administration offices and staffroom
Sports Centre incorporating 2 gyms and a weights room
Astroturf courts for all weather sports and hard courts for netball, basketball and volleyball
Library with a comprehensive range of books and student access to computers and the internet
Refurbished Science classrooms including specialist Science laboratories
5 specialist computer classrooms supplemented by computer pods, classroom computers and sets of chromebooks
Specialist technology rooms for Graphics, Wood, Metal, Food and Textiles Technology
Awhina Resource Unit for students with special learning needs
Hire of School Facilities
The Sports Centre (2 gyms), and the School Hall are available for hire. Please contact Phil Carver, Manager: Business & Infrastructure for further details.