Uniform - Shoes
Students may wear:
Roman sandals in brown, blue or black, worn without socks or tights OR
Approved black leather school shoes worn with either white socks (worn above the ankle and below the knee), tights in navy, black or tan, or Upper Hutt College boys (grey) socks.
The images below are a guide to acceptable shoes. Please note that, although a shop may describe a shoe as a 'school shoe', it may not be acceptable as part of this school's uniform.
If you have any doubts about a shoe type, please contact the school before purchase.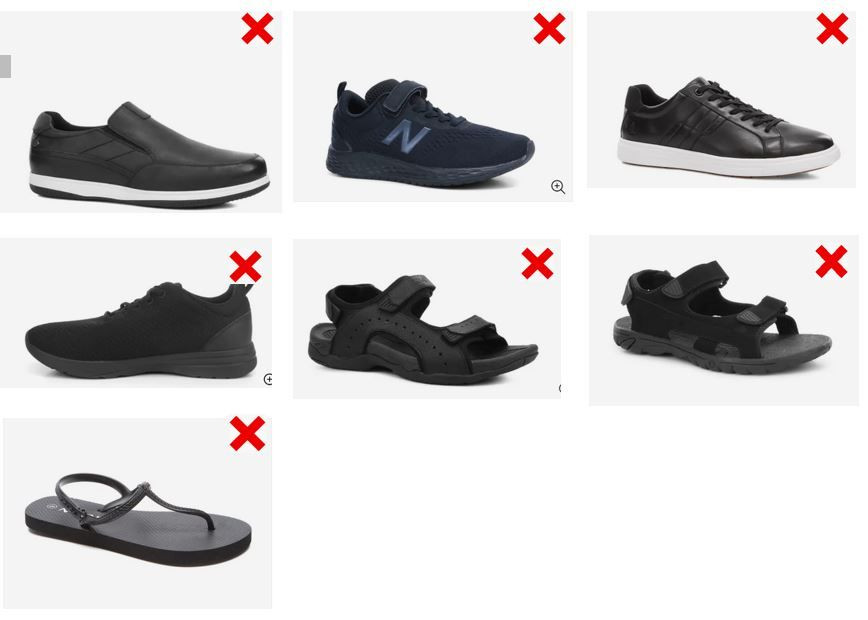 Share this article: