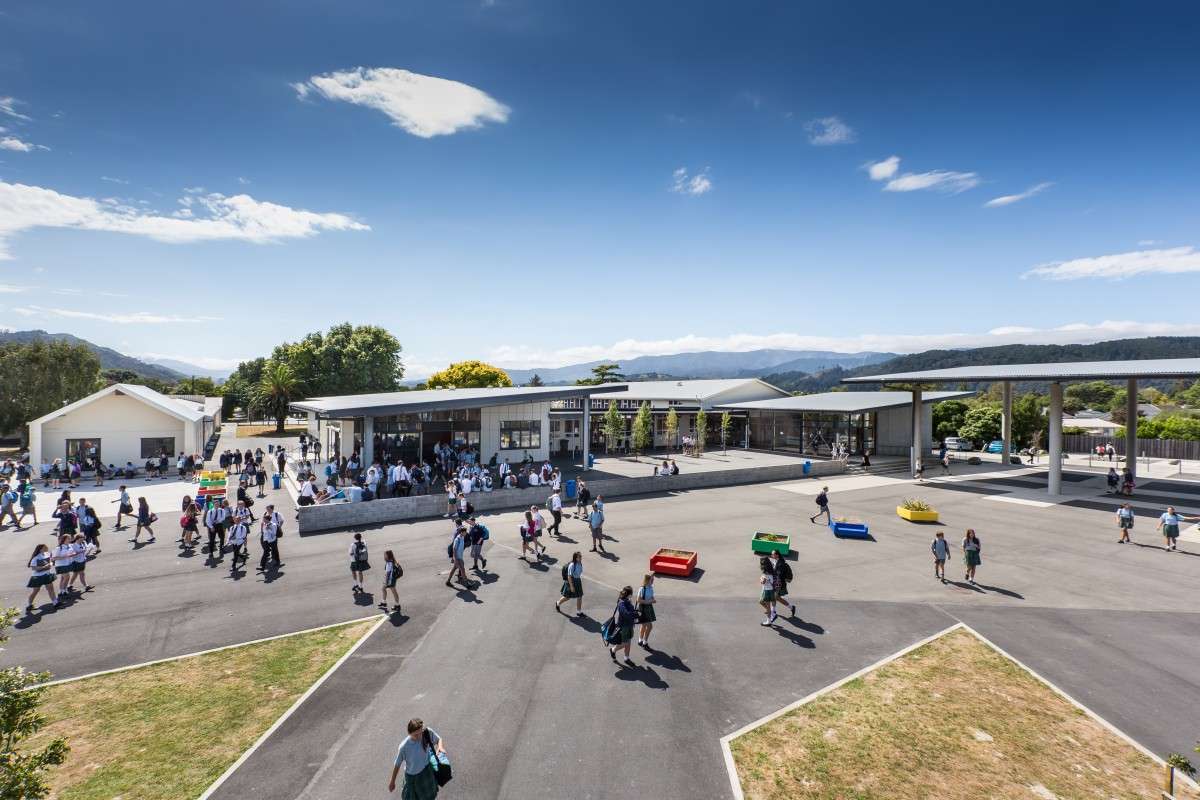 Upper Hutt College was founded in 1962. It is a state co-educational college with nearly 1100 students presently, including around 25 international students. It is a decile 6 college and the student body is around 62% NZ European, 24% Maori, 4% Pasifika and 10% other. Students begin in Year 9 and can continue through to Year 13. All students wear uniform.
The college has a strong House system, with a Head of House and Dean for each House, as well as two Deans of the Junior School. We have a vertical form structure, in which students from all year levels are brought together in House groupings. The students move through their college years in the same Form class with the same Form teacher. The Houses are named after iconic New Zealand figures: Blake (red), Hillary (yellow), Jackson (green) and Te Kanawa (blue). Besides the competition engendered by the House system, it also provides many leadership and participation opportunities for our students.
The college offers a wide variety of subject options (see our Curriculum section) as well as many extra-curricular opportunities (see our Sports and Extra-curricular sections).