Awhina Resource Centre

Upper Hutt College has the only designated Special Needs Unit for secondary students in the upper Hutt Valley. Twenty ORS funded students, both High and Very High needs, are enrolled at Upper Hutt College's Awhina this year.
The Awhina programme places great emphasis on Life Skills programmes. We also encourage our students to take part in sport and we have had great success in College Sport activities. Our music group regularly performs at school assemblies and has performed at Fergusson Intermediate.
We also have students who find mainstream education difficult but do not have ORS funding. These students are placed on individual programmes and are accompanied by a Teacher Aide to subjects where the learning and outcomes are modified to suit their needs.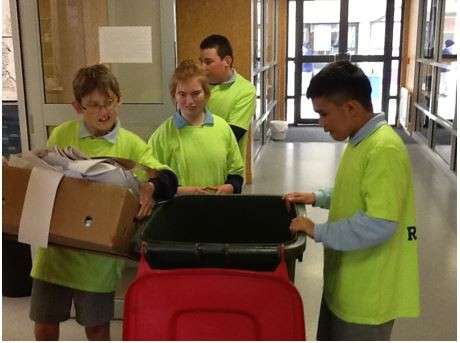 Being part of Upper Hutt College is very important to staff and students and we take part in a full range of activities at the school. Our students form the A-Team, and are responsible for the recycling in the school. Senior students mentor the Awhina students and encourage and support them during Athletics Day, which is a really fun day for staff and students.
The Awhina Resource Centre is fully staffed with a high pupil – teacher/teacher aide ratio. We have an open door policy and parents and caregivers regularly call in. Please contact Wendy Forde, HOD Special Needs, for further information.