Welcome
Kia ora and welcome to Upper Hutt College !
Our school is a co-educational, state secondary school north of Wellington city. It is a school with a tradition of excellence in academic, sport, and cultural activities as well as in the performing arts.
Upper Hutt College is surrounded by nature on the edge of the coolest capital city. Regular bus and train services give you easy access to the Wellington city centre. Upper Hutt has a beautiful setting, nestled between the crystal clear waters of the Hutt River and the tree covered surrounding hills. There are many opportunities for recreational, sporting and cultural activities with easy access to the harbour and to the beaches of the Wellington area.
Upper Hutt College offers you the best of both worlds - you can enjoy the compact, cosmopolitan capital city of Wellington with its cafes, shopping, art galleries and museums and at the same time enjoy being close to nature and the outdoors in a safe and friendly environment.
For more detail open up our Uhc International Brochure.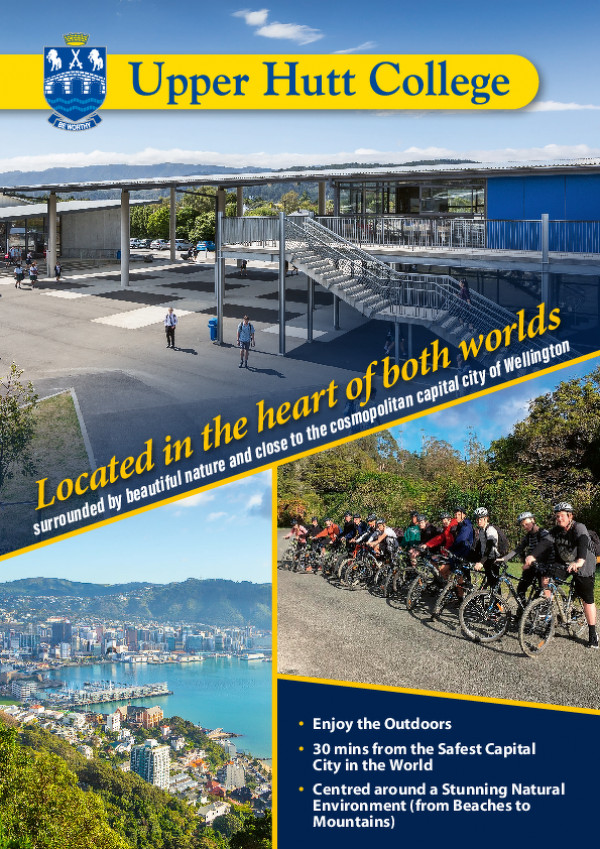 Outstanding School Features
Large range of subject options available
Excellent academic programmes and results
Supportive buddy system for international students
Friendly and caring homestay environment
Modern buildings and facilities including 2 gymnasiums and an artificial AstroTurf for sports activities; specialist Performing and Visual Arts suites for Dance, Drama, Music, Art and Media Studies; modern light-filled classrooms with wi-fi connectivity and adaptable learning spaces
Large range of sporting and cultural activities to join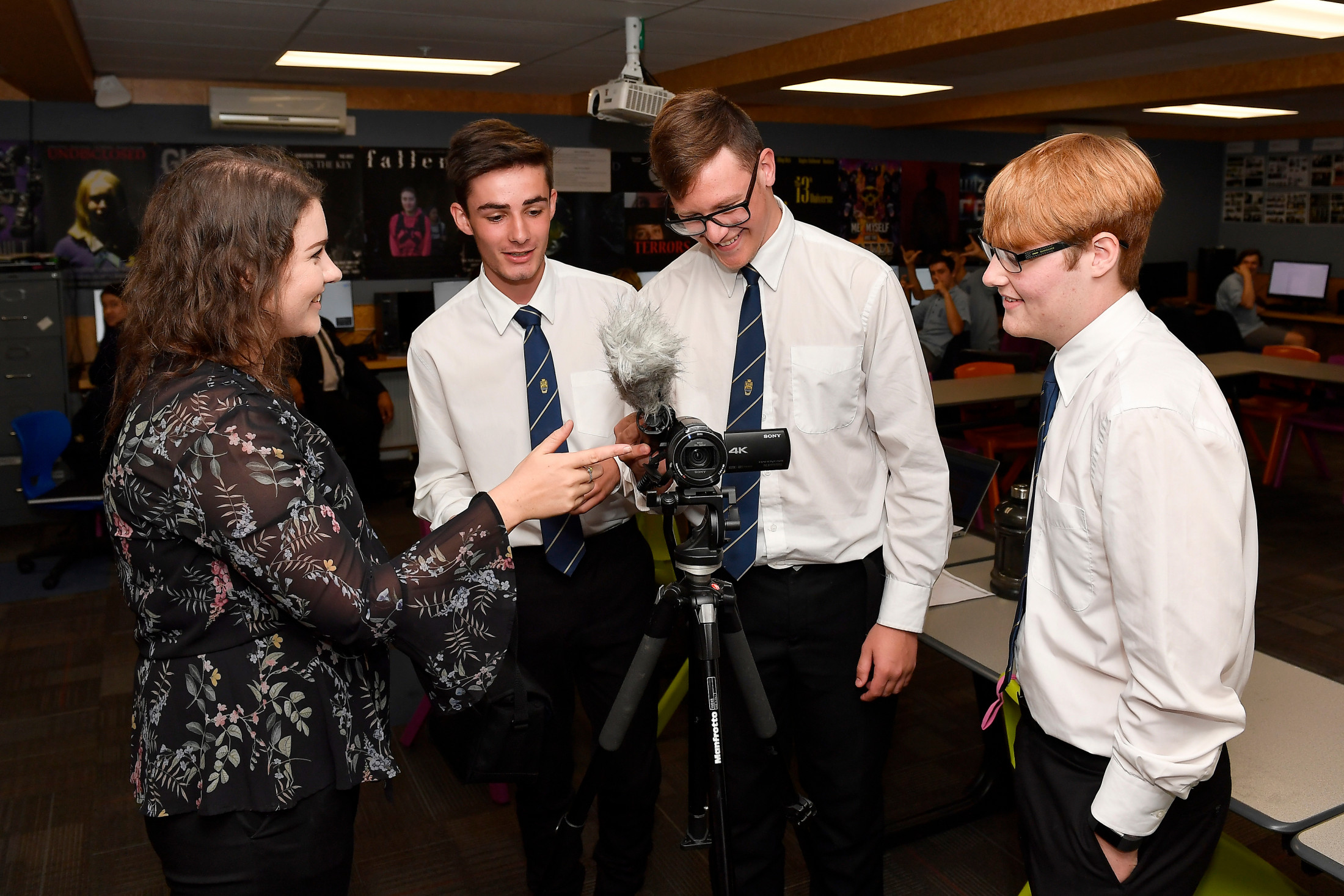 School Life
International students come to New Zealand for a variety of reasons. If your motivation is to gain an academic qualification or to learn English and experience a different culture, we offer a number of different learning and career pathways at Upper Hutt College.
Students can select from a large range of subjects to suit their needs and interests. We have strengths in the Performing and Visual Arts (Dance, Music, Drama, Art and Media Studies) as well as Physical Education subjects like Adventure (Outdoor Education), Sports Leadership and elite high performance sports programmes for selected athletes.
Outside of the classroom students can be involved in a variety of sporting and cultural activities. We have very strong basketball, football and dance programmes. All students are welcome to join our Maori and Polynesian groups to learn some traditional songs and dances. In Upper Hutt there are several golf clubs near the school and it is possible to go horse riding in the local area.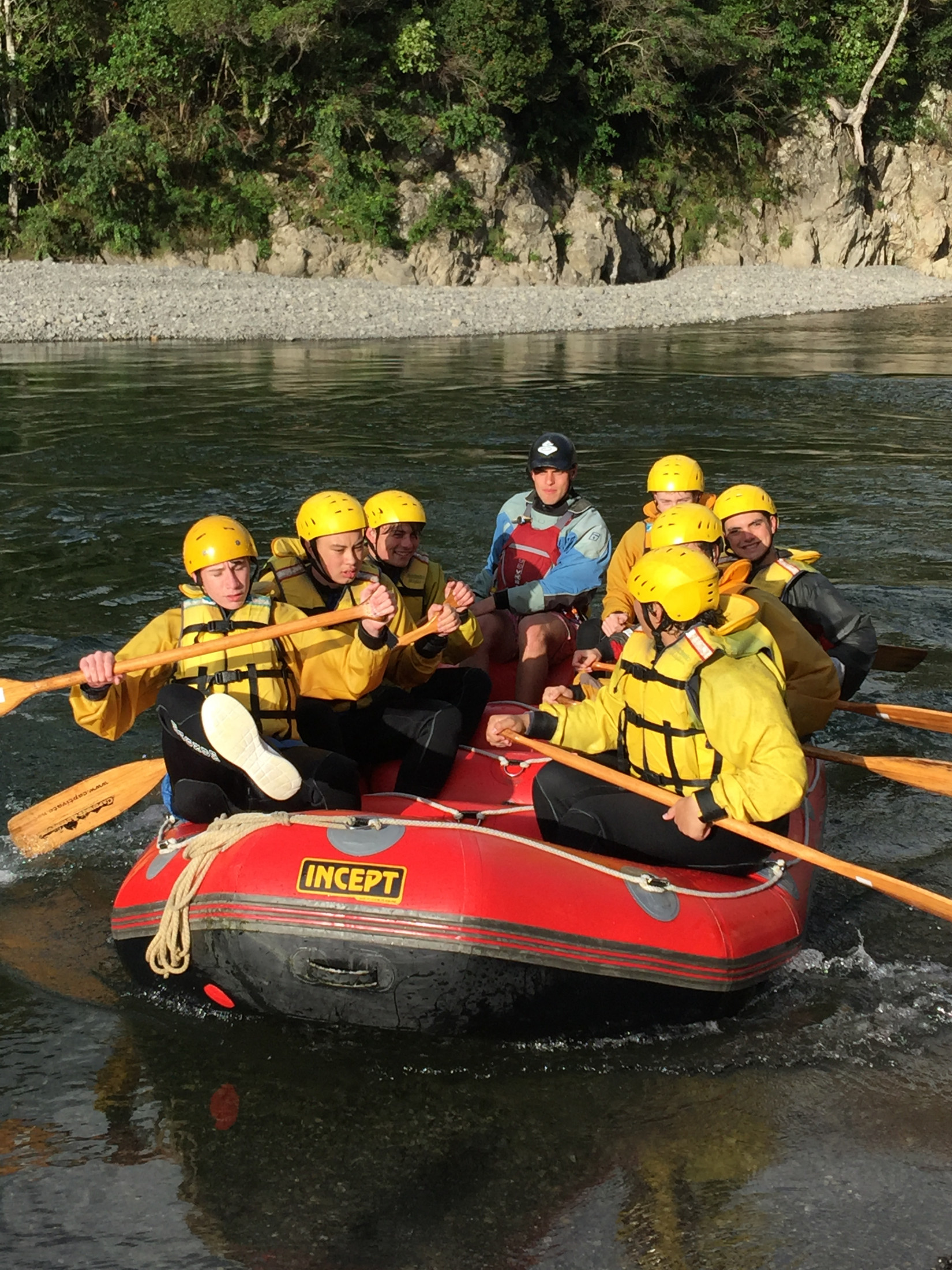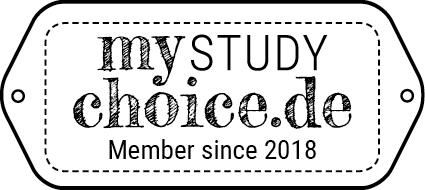 This link takes you to our International facebook page.
https://www.facebook.com/newzealandhighschool/
This is our Instagram page address:
uhc_international_department