Enrolment 2024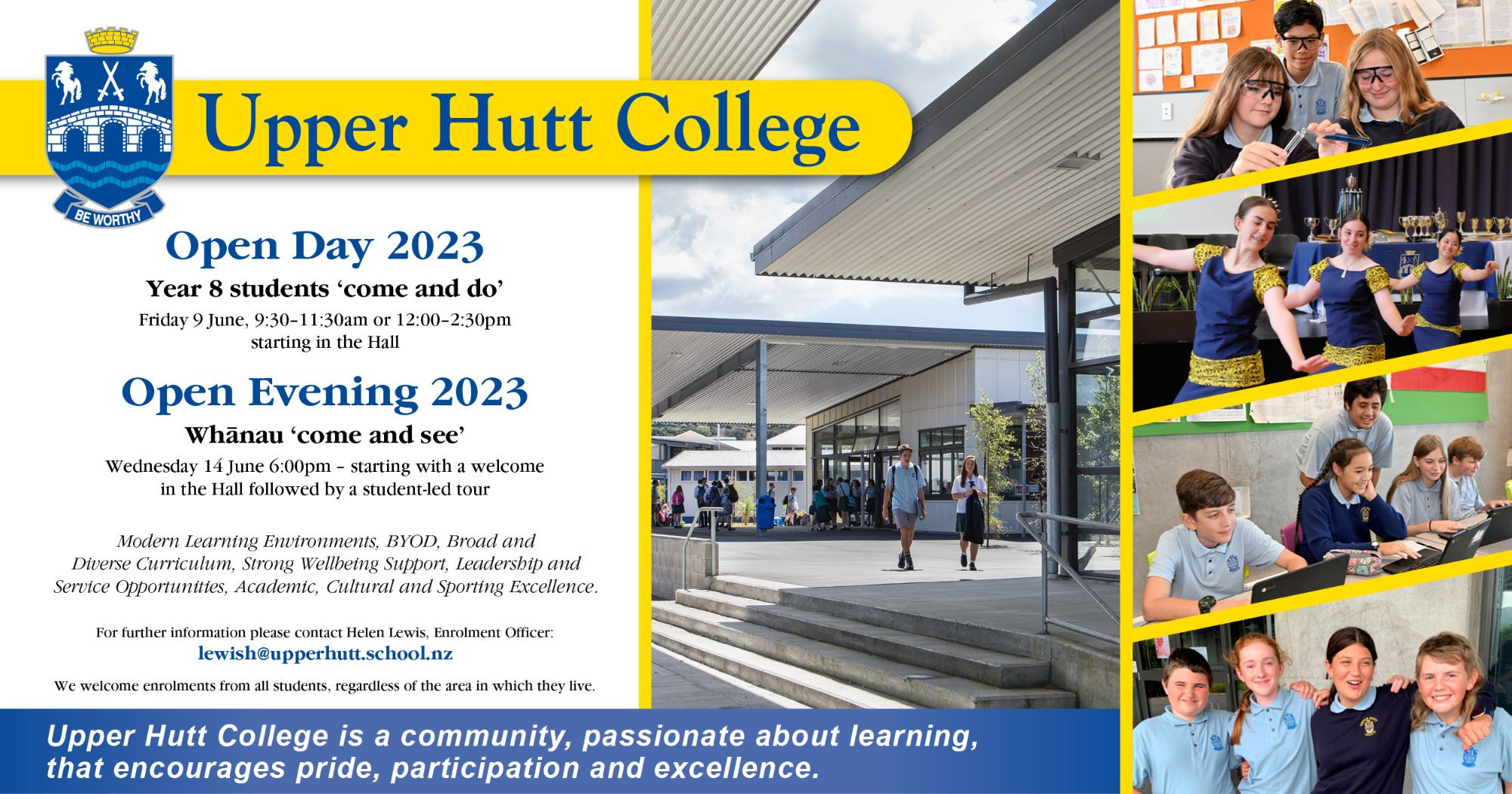 We will be holding our Open Day and Open Evening for prospective 2024 students in Term 2.
The Open Day will be held on Friday 9 June and will involve students from our local Intermediates and other schools visiting for the morning or afternoon.
The Open Evening will be held on Wednesday 14 June starting at 6pm. Parents, caregivers / whānau and students are invited, with the Evening starting in the Hall, followed by a guided tour of different subject areas.
Further information on enrolling at UHC for 2024 will be available shortly.