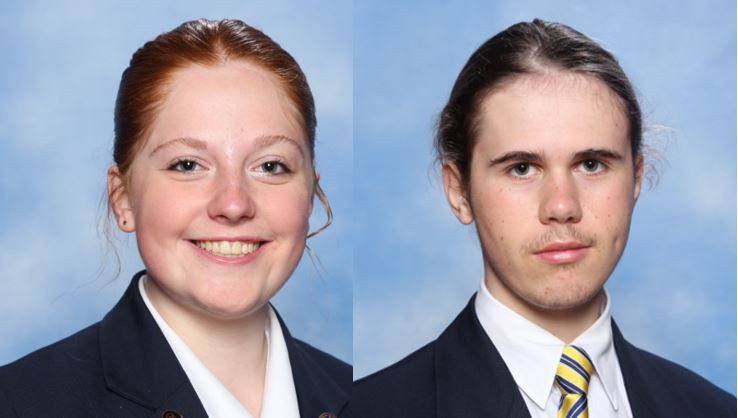 Congratulations to Year 13 students Grace Seamark and Dominic Smart, who have been selected to represent Upper Hutt in the Mesa Youth Ambassador Exchange Programme.
This programme is a home-hosted experience between Mesa City in Arizona, USA, and Upper Hutt City. The Mesa Youth Ambassadors Exchange programme is an opportunity to grow the worldview of our young people, allowing them to make better-informed decisions about their future.
Grace and Dominic will travel to Mesa, Arizona in April 2023 for 3 weeks and, along with students from other countries, they will be hosted by Mesa selected youths and their families. During their stay in Mesa, Grace and Dominic will attend school in Mesa, take part in special events, and visit a number of local attractions including the Grand Canyon, Pima Salt River Community, and go to Disneyland!
The Upper Hutt families will then reciprocate and host their host brother/sister when they travel to Upper Hutt in June 2023. This is a collaborative exchange programme between Upper Hutt City Council and Mesa Sister Cities Association to promote international friendships and opportunities for young people to gain an increased sense of identity through exploring culture and diversity on an international scale.
The Upper Hutt City Council provides for the cost of airfares and travel insurance for Grace and Dominic to travel to Mesa and makes a small contribution towards the costs incurred by the host family, whilst the Mesa student is with them.
We look forward to hearing about Grace and Dominic's experiences and welcoming their Mesa brother and sisters when they come to Upper Hutt.
Share this article: