Enrolment
Enrolments are open at all Year levels for 2018. Enrolments are now open for 2019 as well.
Please direct any enquiries to the college office, 527 8749, or call in and pick up an enrolment pack. Alternatively, complete the Enrolment Form below and bring into the School Office.
Please note these forms are for local domestic students.
International enrolment forms are found under our international section or via

The Curriculum area of this website gives an indication of the courses we have available.
Prospectus
The 2018 Upper Hutt College Prospectus is available via the link below.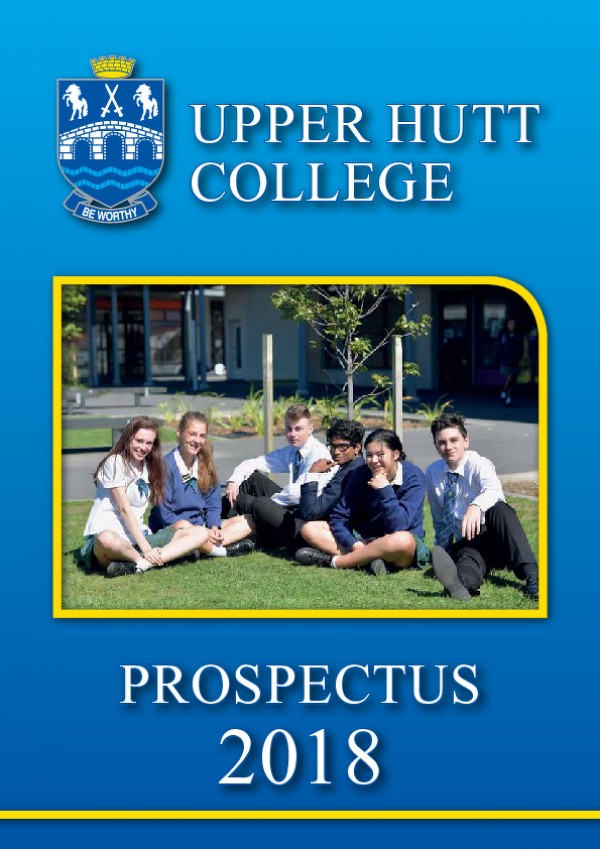 Click to Download the Upper Hutt College Prospectus 2018
Enrolment Forms
Year 9 Enrolment Form 2018 Year 10 - 13 Enrolment Form 2018
Year 9 Enrolment Form 2019 Year 10 - 13 Enrolment Form 2019
Uniform
The school uniform is worn by all students. It is available from New Zealand Uniforms in Lower Hutt - click here for further information.

The college stresses the importance of wearing the uniform tidily and correctly and reserves the right to loan students second-hand items of uniform, withdraw students from class or send students home if they are not in the correct uniform.
Details on the school uniform are available here